In-Person Logistics
---
Timeline
| | |
| --- | --- |
| January 25th | Career Fair Day 1 (In-Person @ Kyle Field (Hall of Champions & Zone Club)) |
| January 26th | Career Fair Day 2 (In-Person @ Kyle Field (Hall of Champions & Zone Club)) |
| January 27th | Career Fair Day 3 (Virtual on Symplicity) |
| | |
| --- | --- |
| See below to make sure that you are able to enjoy a successful Career Fair. | |
Venue Details

In-Person Career Fair (January 25th and 26th): Companies will have booths set up at Kyle Field (Hall of Champions & Zone Club) with recruiters to talk to students. You may only park in spaces designated by your valid parking permit.
Virtual Career Fair (January 27th): Companies will have online meetings through Symplicity. You can join up to 3 chat queues, allowing you to speak to representatives at these companies once it's your turn! The event can be found HERE on HireAggies.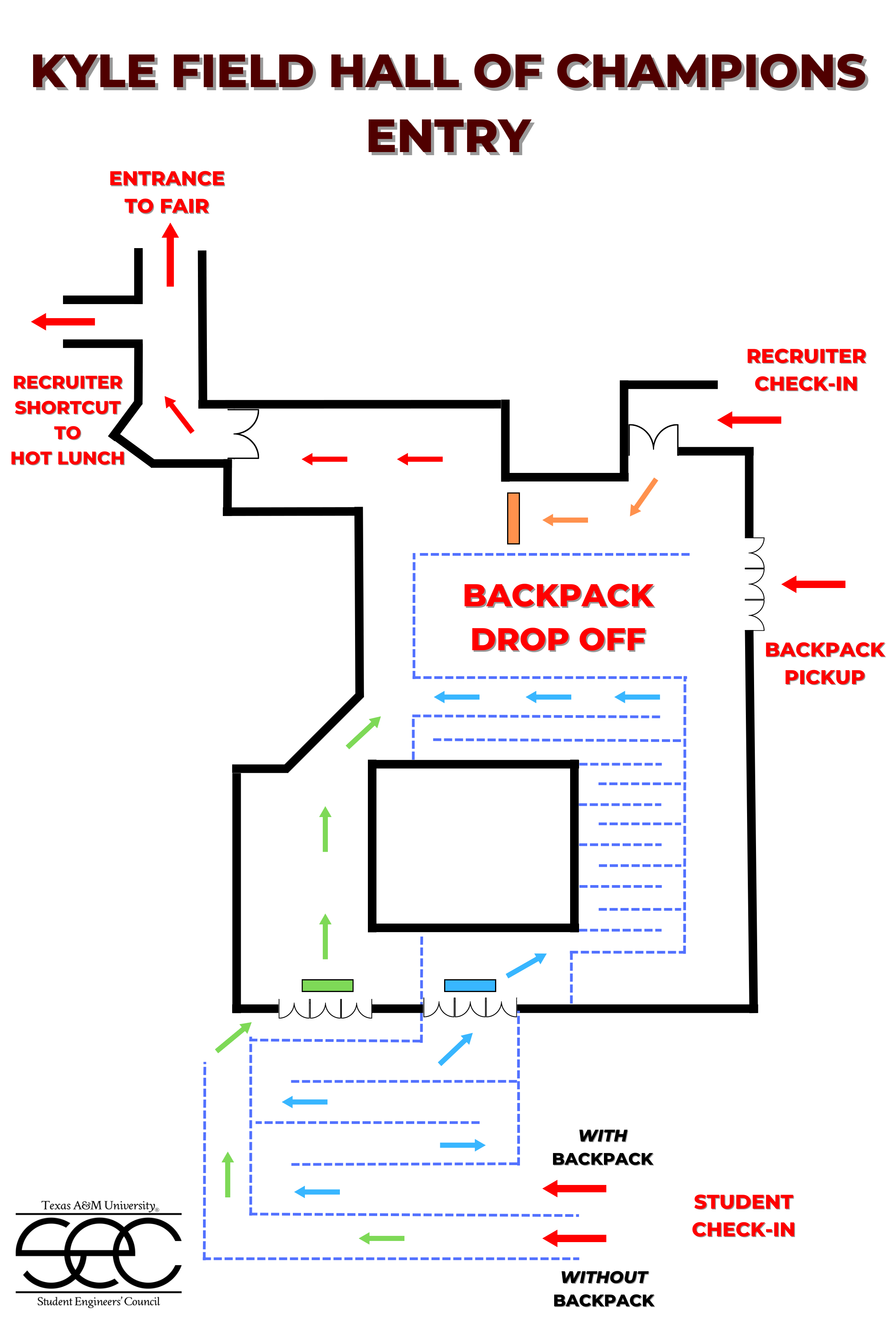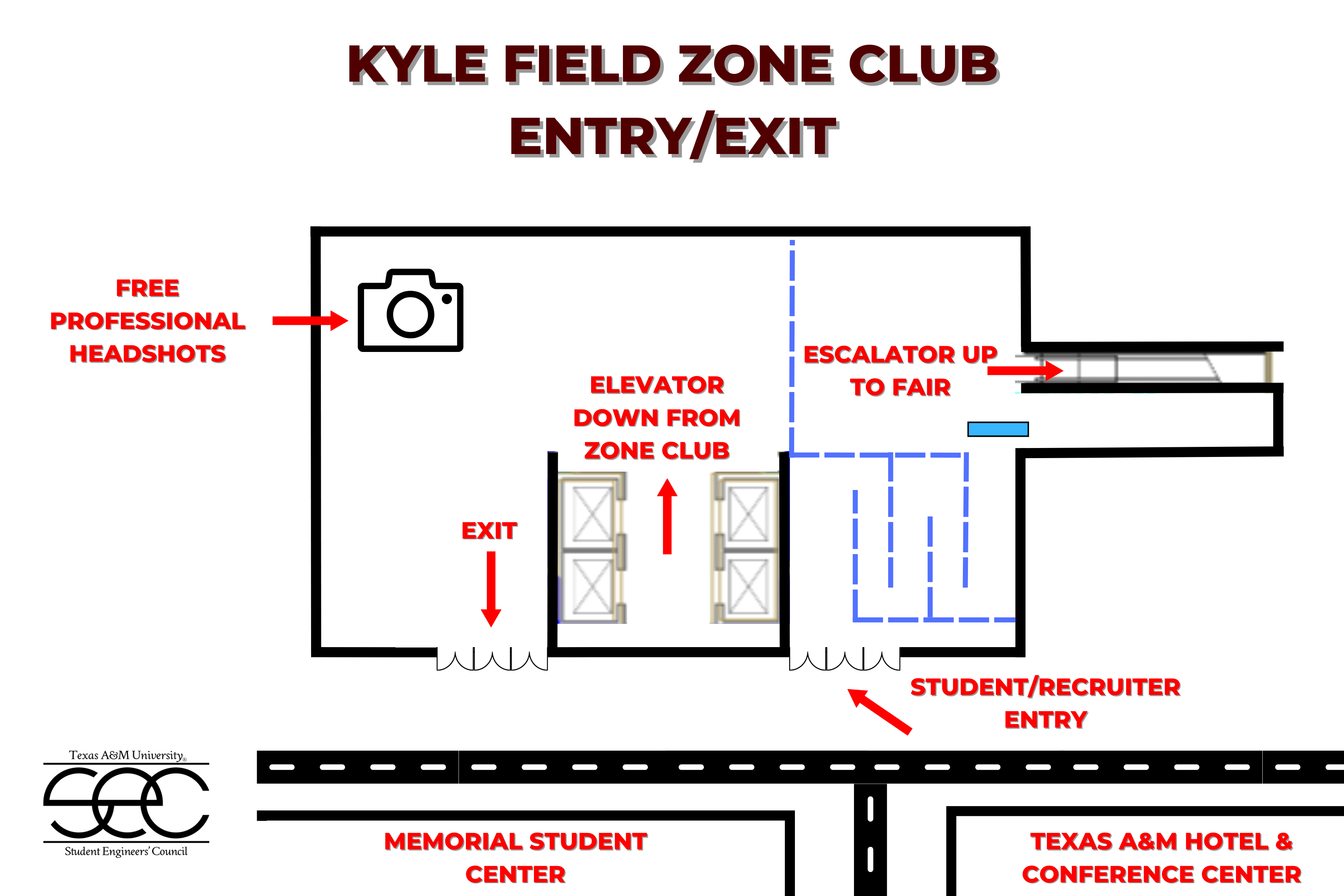 For the In-Person Career Fair (1/25-26), we REQUIRE all attendees to dress business casual. Please see our dress code guide for more information:
Interactive Booth Map
To view the interactive booth map, it is recommended to download the HireAggies (Symplicity) Mobile App. Apple users can do so HERE and Andriod users HERE. Once the app has been downloaded, select "Texas A&M" and search for the "SEC Spring 2023 In-Person Engineering Career Fair". From here, you will be able to view the list of attending companies as well as the interactive booth map!
Parking
It is STRONGLY ADVISED that students park in their regular lots and walk, bike, or ride one of the bus routes (including the Zachry shuttle) to the Career Fair. With the start of classes, Lot 100 around Reed Arena is near capacity on weekdays and there will be little if any, room for additional vehicles in Stallings Boulevard Garage
Bus Shuttle
A temporary bus route from Zachry Engineering Education Complex to Kyle Field will be offered on the days of the Career Fair to provide efficient transportation to and from the event. Pick-up from Zachry will be on Bizzell, and drop-off will be in front of Kyle Field at the corner of Joe Routt Blvd. and Gene Stallings Blvd.
The existing Texas A&M Bus Route 01 Bonfire can also be utilized for transportation. Pick-up for this route takes place between the Wisenbaker Engineering Building and the Architecture building. Drop-off will take place near the MSC. Please click here for more information.