Welcome
We are pleased to announce that the Fall 2019 Engineering Career Fair will be taking place on September 4th-5th, 2019. For the first time ever, the Career Fair will be held in the Texas A&M Hotel and Conference Center, and the Hall of Champions and All American Club of Kyle Field. With these new venues, the fair will be able to host more companies and students than ever before.
If you have any questions regarding the upcoming fair please contact us at careerfair@sec.tamu.edu. We look forward to having you at the Fall Fair!
We are excited to continue our partnership with the Texas A&M Hotel and Conference Center. For the Fall, we will be offering accommodations for $139 per night in the brand new, on-campus hotel. This deal will be available the nights of Tuesday, September 3rd through Thursday, September 5th. If you would like to make a reservation, please click on the flyer below, select "Group Attendee" under "Add Code," then use group code "14434" to ensure you receive the discounted room rate. Please note that if you leave the code type as "Discount Code" instead of "Group Attendee," the discount will not be properly applied. You may also find other local hotels on the "Accommodations" tab of our website.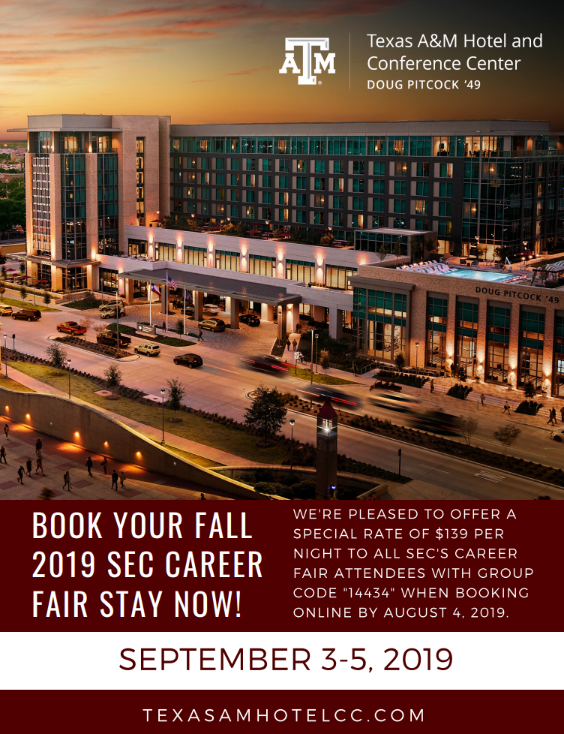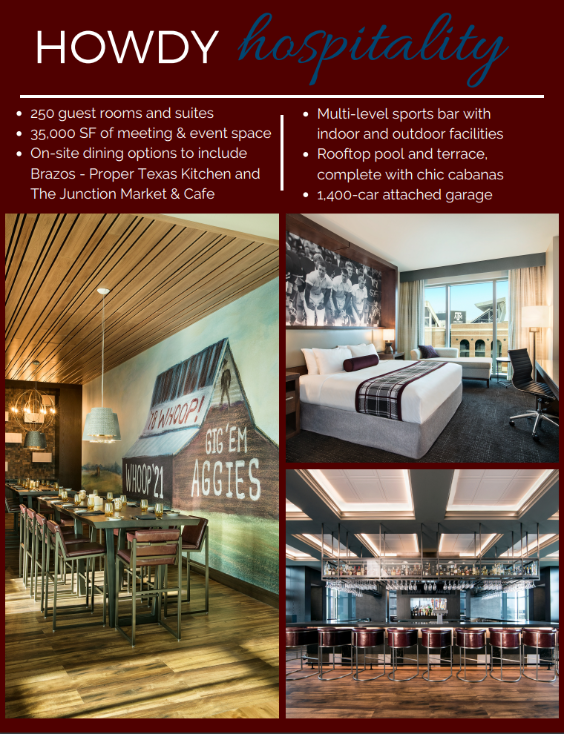 Need transportation to the fair?

ElecTrip is a door to door travel service founded by two students at the University of Texas at Austin. We ensure that you get between major Texas cities in a timely and comfortable way. We offer professionally driven Teslas equipped with WiFi and refreshments. Book now at https://www.electrip.us/booknow! For trips not listed or specific times, request a quote while booking or contact us at contact@electrip.us.